Ensure your accessibility initiatives have the best possible chance of long term success by training teams or organisations on the case for, and the many benefits of digital accessibility. This course can be tailored to focus on standard digital accessibility or eLearning accessibility.
---
Key features
Who is it for?
This course is for teams and organisations who are committed to digital accessibility and want to ensure that any inclusive strategies or initiatives have the best chance of long term success. The course can be delivered to focus on standard digital accessibility or it can be tailored to use examples focused on eLearning accessibility.
---
What will we learn?
This course covers the case for digital accessibility and also offers some practical guidance on how everyone in a team or organisation can improve their digital content by making it accessible for everyone. The course is highly interactive with individual and group activities and discussions.
Contents:
Exploring disability definitions and perceptions
Digital accessibility categories and case studies
Temporary and situational impairments
The ethical case
The legal case
The business case
The product improvement case
Accommodating different disabilities
Formulating an accessibility strategy or action plan
---
What are the benefits for the team or organisation?
Ensure the long term success of accessibility strategies and initiatives by making sure all your staff are onboard
Ensure the estimated 12% to 26% of your audience who have disabilities or impairments are not excluded
Improve the digital experience for everyone including people who have temporary or situational impairments
Serve the rapidly growing ageing population
Avoid the legal risk from a lack of accessibility
Validate your diversity, equity and inclusion credentials to your employees and customers
Expand your market reach
---
What are the benefits for your staff?
Develop your staff's knowledge and skills to allow them to become more confident digital accessibility practitioners
Enable your staff to become effective advocates for digital accessibility
---
How long is the course?
The course is 3 hours with a short break mid-way through.
---
How much is the course and how can I book?
Contact us to find out more.
---
Further information
How many delegates can we have?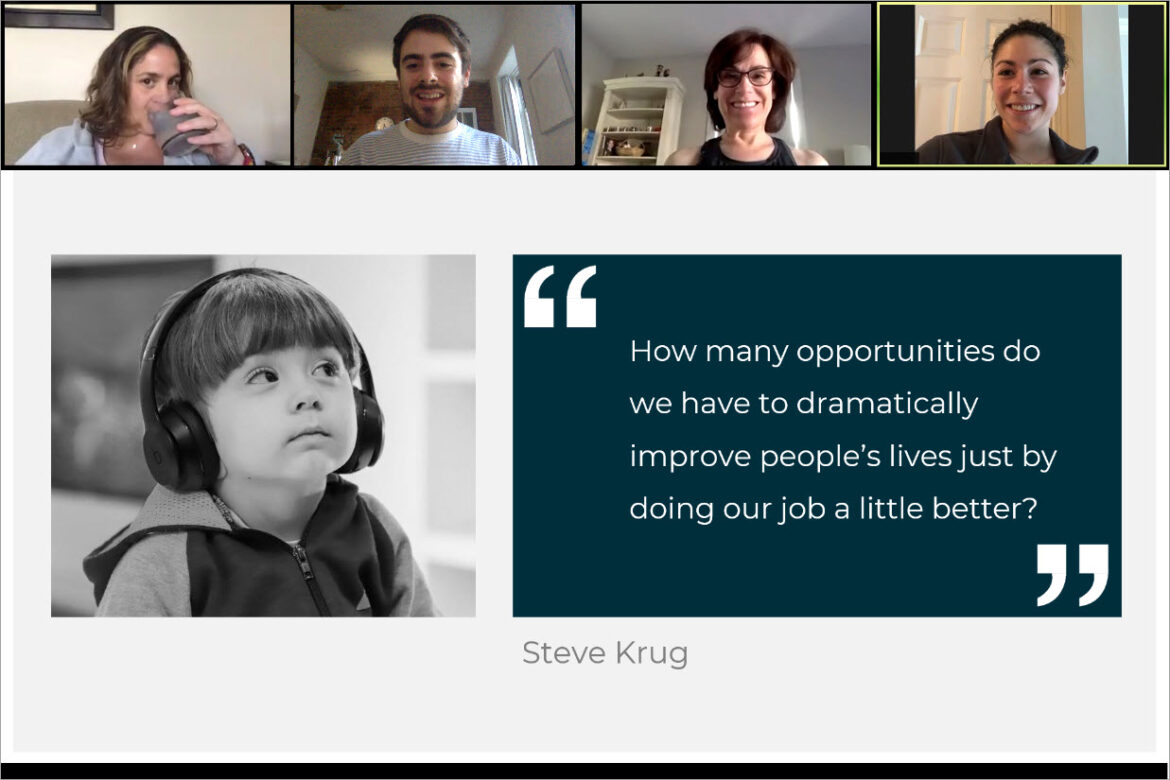 All of our courses are currently virtual online classroom sessions delivered via the Zoom platform.
We run our digital accessibility organisational courses with a minimum of 5 delegates and recommend a maximum of 12. For large groups we deliver with a trainer and a producer to ensure the course runs smoothly.
---
Is the course accessible?
We aim to make our online courses fully accessible. Captions are provided and a variety of communication options are offered during training sessions to accommodate different access needs. Any important visual information can be provided in advance in our supporting documentation. We also ask delegates for information about any specific access needs prior to the course and work with them to accommodate these.
---
Do you supply supporting documentation?
The course is accompanied by fully accessible course notes with links to further resources. These are a useful learning tool and are sent out in advance of the course.
---
What level of experience do we need?
This course is an entry level introduction so no prior knowledge or experience of accessibility is needed
Basic familiarity with video conferencing software such as Zoom is recommended
"A brilliant and very memorable session. We loved the way Susi built empathy – she really got the group to see beyond the technical guidelines to understand the human impact. Really powerful. Brilliant facilitation and design skills."
Simon Greany
Chief Learning Officer, Elucidat